Howard Sherpe's
Books
from
His Years
As a
Down-Home
Country
Columnist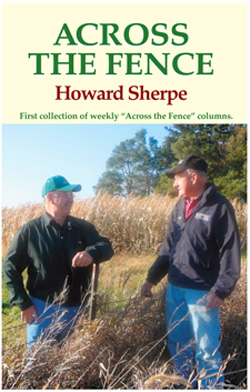 Howard's first Across the Fence book available online, now shorn with a new cover, featuring Howard and a neighbor at their common country fence in rural Wisconsin.
Weekly newspaper columns -
STILL AVAILABLE
in books.
For decades, "Across the Fence" has been a weekly newspaper column written by Howard Sherpe that has appeared in several papers in Wisconsin, Iowa, and Minnesota.
---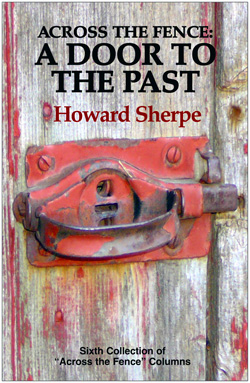 H oward Sherpe's series of Across the Fence books are available for purchase conveniently from this page in his book section.
Below are covers for Sherpe's latest two, books seven and eight in his Across the Fence series.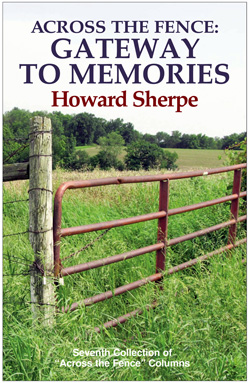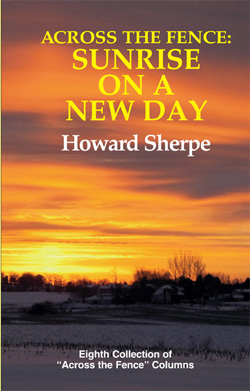 Any or all of Howard's eight books can be purchased online for $16 each, plus tax and shipping.
Carvings No Longer Available
MISSING HIM: HOWARD PASSED AWAY IN NOVEMBER
Contact
U.S.P.S. Address:
E7409 Sherpe Rd.
Westby, WI 54667